Build an Increasingly Powerful Engine for Growth.
Compound your learning over time with continuous cycles of improvement – and no added cost!
With Palaterra and your preferred agency, you get more with every event.
Partner performance and data insights powered by Palaterra get bigger and better over time. With one centralized location for all your consumer event data, you'll be able to benefit from segmented reports, retailer comparisons, product category benchmarks, and more for actionable information you can't get elsewhere.
VIEW PERFORMANCE TRENDS ON DEMAND.
Get topline metrics across key data points for event execution, consumer interest, and product results, including:


Execution Rate
Events Requested
Events Completed
Inventory Issues Cited
Inventory Issue Rate

Number of Displays
Average Samples/Event
First Time Samples
Total Engagements
Interest Percentage
Product Awareness

Total Sold
Average Sold/Event
Sold – Gender Distribution
Percent Sold – by Gender
Total Product Cost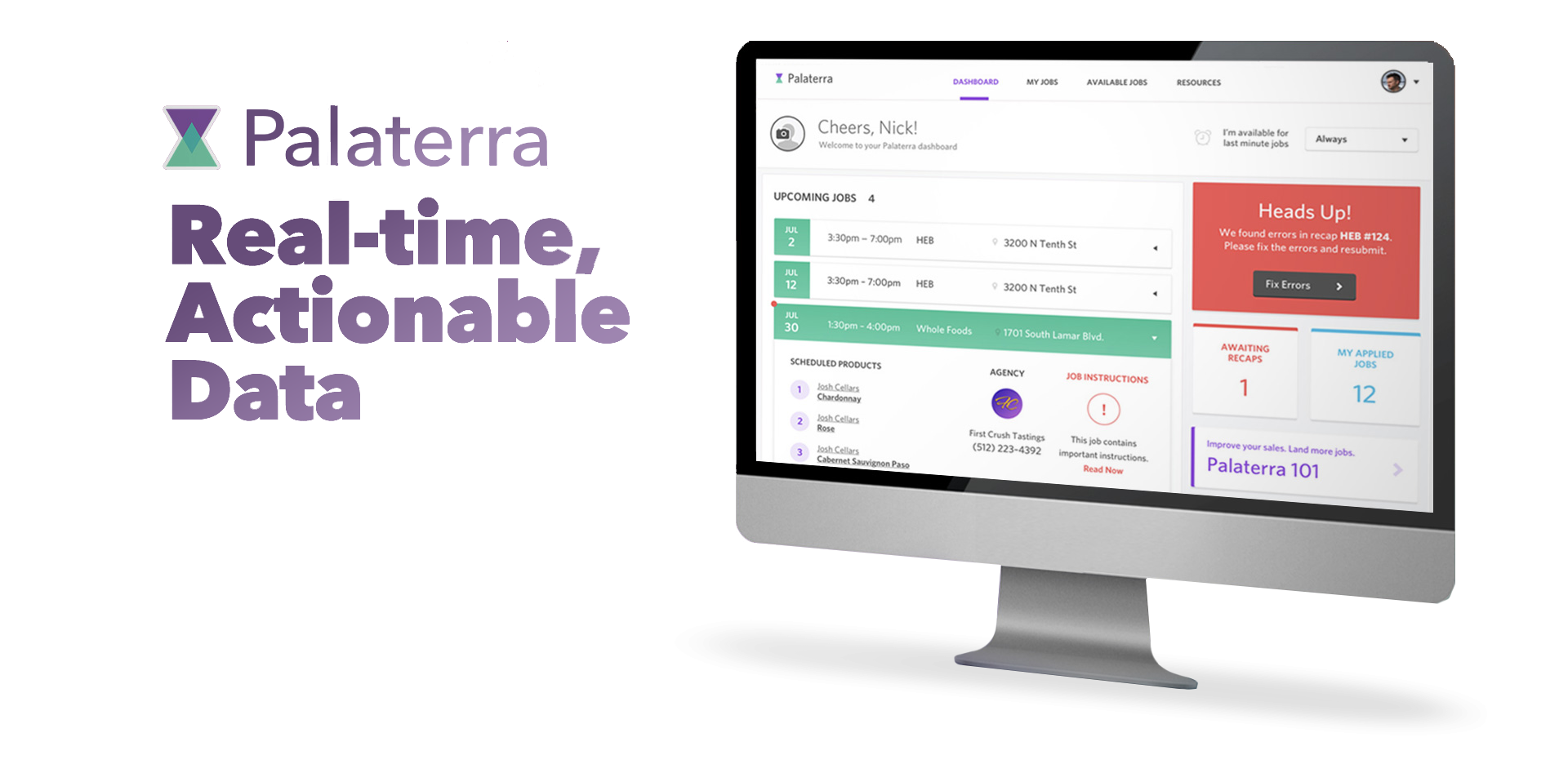 Compare Product Sales Data by Chain
Chart your investment impact by retailer to see where your efforts are driving purchases and engagement and where program adjustments may be needed.
Track Brand Performance Across Categories and Markets
See how your products stack up against other options in the same category. Plus, strategically target accounts by retailer and/or market areas to optimize placements.
Get Real-time Actionable Reporting
Palaterra proactively delivers event information and alerts, enables real-time report delivery, and streamlines program execution and supply chain management.
Remember, tastings are just the beginning. Maximize their impact and effectiveness with Palaterra's powerful tools and get more from your investment dollars and event partners. The path to better performance, seamless management, and accountability for all your consumer events is here.
Schedule a demo or free consultation to learn more about how Palaterra can transform your consumer events programs.