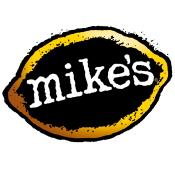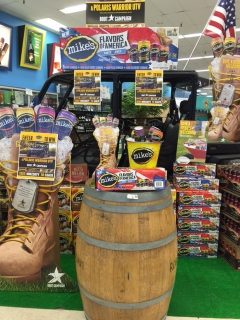 Beverage Supplier Sweetens Tastings with Timely Data
On any given day, Jake Buckingham, key account manager for Mike's Hard Lemonade, is likely crisscrossing the state of Texas building relationships with retailers to ensure that the company's products stay visible and get sold. He says in-store tastings play a key role in this effort. "In order for retailers to give us good brand representation, they want to know we're investing in the brand and going into their stores and helping invest in their stores specifically."
In 2015, the company held approximately 2,500 tastings in Texas. With so much money on the line, Buckingham says it's critical that he spend it wisely. But when the company employs tasting agencies that don't have a way to track event data, such as the number of cases sold during a tasting or whether enough product was available for the event, then deciding when, where and how many tastings offer the most return can be a challenge.
"With some agencies, I basically have no tools whatsoever. Maybe I get a call from the store manager saying how the tasting agent didn't show up, but there's no reporting at all, which is very frustrating," Buckingham says. "To not know how those dollars are impacting, as far as how many people were sampled and what people were saying about the product, just feels like money not well spent."
"[With Palaterra] we can analyze the data and tweak our sampling programs to really target the consumers we're going after."

Jake Buckingham Mike's Hard Lemonade
Crafting a Targeted Tasting Program
Lack of data is not an issue when Mike's Hard Lemonade contracts with First Crush Tastings, which in 2015 handled approximately 75 percent of the company's tasting activity. What sets First Crush Tastings apart, Buckingham says, is consistently excellent service plus the agency's Palaterra Tastings Platform, a web-based tool that enables him to:
Gather consumer feedback per event
Track sales per event
Quickly catch and correct issues with distributors
Easily generate custom reports by distributor, product, geographical area or retail store
Plan tastings that optimize ROI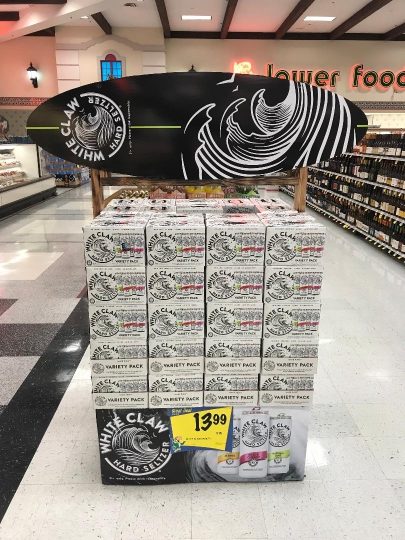 "It's great because we can analyze the data and tweak our sampling programs to really target the consumers we're going after. We can go out to the stores where the consumers are and not waste money in places where we're not seeing a return on our investment," says Buckingham.
The Palaterra Tastings Platform has become such an important tool for spending smarter and tracking performance that Mike's Hard Lemonade now requires each of its 35 Texas distributors to log event activity and sales. Buckingham uses the data to correct any issues that may arise midway through the sampling calendar. For example, if the company schedules tastings three weekends in a row, after the first weekend Buckingham can analyze the report and correct problems, such as insufficient product supply, prior to the next weekend. He adds, "That way we can right the ship before we've spent a bunch of money."
Another advantage of the Platform, says Buckingham, is the ability to pull relevant reports when talking with retailers. "I can show them the consumers we're reaching—the comments by consumers in their stores. I can take the data and mine it however I like, depending on the audience. That's huge."
Learn More
Ready to optimize your consumer event campaign with First Crush Tastings; Powered by Palaterra?