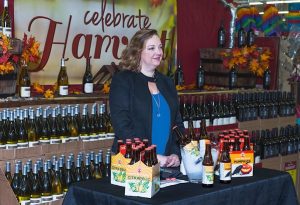 We are Consumer Events Experts
First Crush Tastings operates exclusively in Texas and utilizes more than 1,000 independent contractors executing hundreds of events every weekend in Austin, Houston, Dallas, San Antonio, and more than 20 other key markets throughout the state. We specialize in large volume tasting campaigns for premier wine, beer, and spirit brands. Other services include beer/wine/spirit festivals, industry special events, and grand openings.
We Do More Than Pour
At First Crush Tastings, we do more than expertly execute tasting events – we're your strategic marketing partner. Contracted sales-minded brand ambassadors share your brand story and put your products into the hands of your target customers. We also employ full-time market managers to closely monitor retailer performance and build relationships with key accounts. Learn more about our commitment to service quality.
Timely Data = Better Results
In recent years we've focused on delivering even greater customer value by launching the Palaterra Consumer Events Platform, a web-based tasting management and data analytics tool. We believe accurate, timely, relevant data is the key to spending smarter and driving sales. The Platform exposes trends, pricing issues, inventory issues, top-selling accounts and retailers and consumer feedback whereby empowering our customers to make better decisions with their marketing dollars.